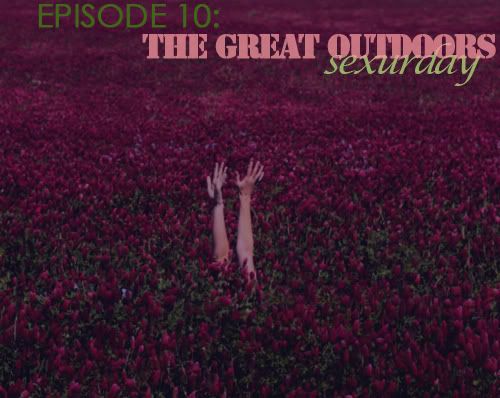 A few days ago my best friend and I were reunited and set out to Christen the summer with a day out and about downtown—seeing a movie, people watching, etc. Of course, in order to enhance this experience we both thought to invite Mary Jane along. After a long lunch trying to figure out how Mary could take part in the festivities (seeing as we both took the train to this adventure and were without the convenience of a car) we decided that I'd roll her up in the Marriott bathroom (a nice place for quick potty breaks downtown) and then find a spot on lower Wacker (the location of many Dark Knight action sequences) to light up. 
So, I'm in the bathroom feeling like a delinquent across from a little girl and her mother sharing the same stall. The toilet is automatic and keeps spritzing my ass with every move I make and I'm afraid Mary smells too potent. I drop the little plastic bag she traveled in and wonder if swanky middle-aged white women know anything about dime bags and smoking marijuana mid-afternoon on a Tuesday. She couldn't be that far removed from the good old days.
I finish rolling but don't' dry it because my lighter is shitty and I feared the constant flicking could draw attention. There was no one in the bathroom, really. I was being paranoid. We exit the lobby and head a few blocks down the street. To our dismay lower Wacker is a bustling street all it's own with garbage collectors, a few lost tourists and some bus boys on their smoke break. Frustration sets in as Mary seems to be knocking on the door of my right jacket pocket with no answer in sight. We say, "Fuck it!" and determine to just light her and walk. A group of suited gentlemen interrupt our path almost immediately. "Fuck fuck fuck!" 
Finally, we see a man relieving himself behind the trash and decide that once he's done, we're taking over. I lit up as soon as we crouched down in the shadows of the steakhouse dumpster. We laughed the entire time about the state of our lives. How we met at Sunday school, drooling on the same nap-time pillow and now we're rehearsing our get-away plan in case a lingering cop car noticed our presence. 
Afterward, we walked up the stairs from lower Wacker onto the streets above and marveled at the sunshine. Everything was brighter and everyone was more interesting. Life in HD.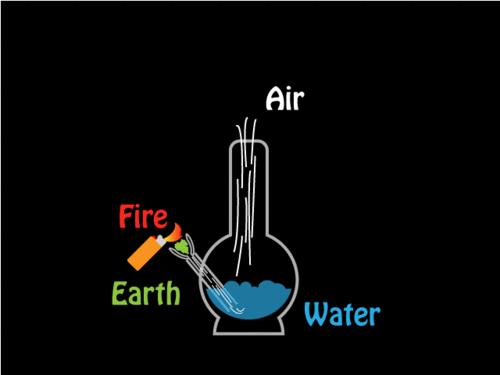 Times like these are the reason why I long for a trip to Amsterdam where I can sit at a coffee shop and smoke. Where I can ride with the top down exhaling ganja through my nostrils. Where I can enjoy the feel of freshly wet grass and a neatly packed bowl. Geeze! It's just so unfair! (Granted, I've smoked outdoors plenty of times but still!) The very nature of a smoker is one that enjoys beauty and takes everything in. Every taste. Every sight. Why does the world punish us with their silly laws? Why must I roll up in secret? Why must I smoke behind a fucking dumpster when the sunshine would like, send my soul through the roof (I get really hippy-ish when I talk about weed. I just really love weed). 
A good high shouldn't be kept indoors at all times. You have to see what it's like in the sunshine. In the rain. On a beach. Wherever!  On the same token, a good orgasm is the most natural high there is. And you haven't quite seen the world until you've seen it while getting your vagina rocked. 
I put the stamp of approval on this post while getting serviced on the sand atop a blue, velvet blanket just after sunset. Yep. That's my life. And there was grilled mangos involved. He knows I love mangos. He's a real winner this one.  
We had just finished a bowl and were tweaking out about how fucking comfortable the blanket was. It was some random blanket he grabbed from a box in his house, but it was so perfect. Have you ever laid on a velvet blanket in the sand? The combination of both elements is magical and I'm almost positive that's not the weed talking. It was great. Consider this my first tip for sexing in the sand. Get you a velvet blanket, son! 
Neither of us realized what exactly made the sand such a great idea until the end of the night. We had found ourselves in so many different cuddling positions and each time I'd say, "Damn! This fits perfect.". It always seemed like our hands and elbows and shoulders were always in the right spot. And y'all know how cuddling usually is. At some point, someone is uncomfortable. Someone's leg or wrist or left big toe is losing circulation but they don't wanna say so. That's when it hit me that the sand was conforming to our bodies. It adjusted with each move we made, making everything feel that much better. So every time I'd wiggle or arch my back as he did his thing, the sand would let me. The sand allowed me to be my most expressive self, which could account for the many many orgasms achieved that evening. 
So, tips for doing this sand-sexing business: 
—We ventured out at night, which obviously cut down some of the stealth tactics necessary during other times of day. Did you know that sounds often travels slower at night? Well, when it's cooler at least, sound travels slower than during the day when temperatures are higher. Fun fact for ya. This doesn't mean you should be screaming to high heaven. There may be children around, you skank! 
—I was wearing a dress. Always the best idea when discussing sex outdoors. Dress. Skirt. Easy Access. Master the pulling of the panties to one side business as well, gents.
—The key to positioning is being cautious of your silhouette. It's night time so you have the benefit of darkness but there's still shadows to be concerned with. You don't want your legs flailing in the air or a legitimate doggie-style situation. Unless you want it to be all "Look at those people fucking!" Try keeping your bodies as flat as possible. In missionary, stay chest to chest. Go chest to back from behind. While giving oral, be sure your body is parallel to the ground and stray from too much elaborate bobbing up and down. Keep things traditional. The fact that you're in public, on a beach is kinky enough. 
—Men, be sure your fingers are sand free before they make an appearance in her vajayjay. Strange things down there can cause irritation and even the dreaded yeast infection. Yeast infections make it burn when she pees. Do you really wanna be the cause of that?
—Stay within the allotted area. Without a bed, or defined borders, it's easy to lose your way, getting sand in your hair, ass and other places it has no business being. Honestly, the sand and sex will feel so good you may find yourself wiggling all the way to the waves. This is me telling you to stay on the blanket. You'll have to shower twice in a row to rid yourself of all the tiny granules in your crevices if you don't. 
—Ladies, if you suck at being on top, this may be your time to shine. The sand under your knees reacts like water. Almost like swimming once you catch a groove. It's easier to find a rhythm because each time you stroke, it creates a defined path in the sand. All you have to do is follow that path up and down or in and out and you're good as gold. 
A few weeks prior to this event, my friends and I celebrated Memorial Day with snacks and booze on the beach. At some point during the festivities, we noticed a couple, I hope was drunk, going at it right there in the sand. Day time, on the most crowded beach in Chicago, and this chick had her legs spread eagle. It was serious. We did everything but point and laugh (we may have done that too) and I giggled a little extra remembering all the heavy petting I did in the park earlier that day. 
Now, we're talking grass with a blanket of your choice in broad daylight. 
—I would not suggest sex in broad daylight unless you're committed to the him sitting with you in his lap routine. However, fingers and stiff body parts are always viable options. 
—Lay on your sides facing the same direction with im behind you. Gents, kiss her along her spine with two fingers rubbing her nether regions (over her clothes). First of all, being kissed or licked along the spine is the most amazingest thing in the world. And the teasing, sneaking nature of rubbing her over her clothes will make it even sexier than touching her nude. 
—Lay on your sides facing each other. Heavy kissing is suggested. Gents, rub on her booty then find your way to her vagina from behind. I don't think guys understand how tricky a place the vagina is. It has a top, bottom, sides, middle, alladat! The feeling of the clitoris being rubbed from behind is much different than if you were to put your hands down her pants the traditional way. So, do what I say! 
Oh, look! A sub-category! If you and your lover have reached the magical land of butthole

stimulation, this would be an appropriate time to toss that in. You're in the

neighborhood may as

well stop by. Remember too, we are still over the clothes here. We're going for an intense, wanna-rip-your-clothes-off-but-I-can't-cause-kids-are-

playing-frisbee-over-there kinda sensation. 
—Now, it's time to bring it on home. This may sound silly to some who haven't been masturbating as long as others. Laying face to face, gents, place your knee just inside her crotch. Ladies, hook your leg around and prepare for mild to hot humping action. If all has gone right up until now, you're about to explode so it's time to bring all that pent up goodness to the forefront by simulating the act of sex. You're going to hump his knee. Or his knee is going to hump you. Whatevers clever. Just grind your pelvis as gently or as rough as is necessary for you to orgasm. I used to rub my vag on the edge of my bed as a kid. It works, trust me. 
On our second date, the boo took me to dinner and drinks followed by a walk in the park. To my surprise, the park had a playground, which I was so stoked on because I told him I hadn't' swung on a swing in ages. So, we did everything. Well, he watched me do everything. I bounced on the bridge and told him the story of how I officiated a wedding right in front of a big orange slide many moons ago. I made it to the fourth rung on the monkey bars before deciding the whole thing was too much of a workout. We spent the rest of the time imagining ways to "do it" in various spots on the playground. 
Alright, it's a playground so, it's best to go evening to late evening when there aren't any actual children around. We were offered marijuana and given a rap performance by a man with half a face (no joke, half a face!) at the time we were at the park so, yea, no kids in sight. 
—Do you all remember doing "the spider" on the swings as a kid? Well, "the spider" is when one kid sits on the swing normally and the other straddles him/her with their legs dangling on the other side of the swing seat. It's like a mutant see-saw/swing combo and it was so much fun especially when the swing got super high. Re-enacting this move as a grown-up can be even more fun. Ladies, wear a dress or skirt as previously discussed. Men are going to do the sitting and women, the straddling. Ladies, this will feel weird because you won't have any leg strength as they'll be dangling helplessly from the swing. You'll have to use your arms and pull on him or the swing chains to get your grind on and whatnot. 
—There were many places on the playground where I sat and he stood and conveniently enough our crotch areas were perfectly aligned. At the opening of the monkey bars for example, I sat grabbing the first rung and as he approached me, I noticed how conveniently placed our lovemakers were. If you find yourself in a moment like this and have less self control than we, you know what to do. Gents, whip 'em out. Ladies, enjoy the ride. Don't forget, however, that even the crack heads deserve their peace. The point of all this is to be low-key. Even if he only gets the tip in for a few minutes, he gets the tip in for a few minutes on a playground where people may or may not see. The fun is in the risque-ness of it all. 
On that note, I'm going to end it. I have nothing else for you good people.
Where's the craziest place you've ever had sex? If you find that it's not that crazy by even Barney's standards, get your shit together. Venture out into the world and be driven by your impulses for once… or twice. I've had sex in a restaurant kitchen. If you've topped me, leave a comment. I wanna hear about it. Come to think of it, I've been bent over a few places. Ladies, if you haven't been bent over, semi-against* your will and had your jeans pulled back just far enough, you haven't lived. 
Das all!
Christine 
* I said SEMI. No means NO and all that good  serious stuff.